Sridhar is a seasoned finance professional with over 3 decades of experience
across media, media services, FMCG and a PE-funded Healthcare BPO.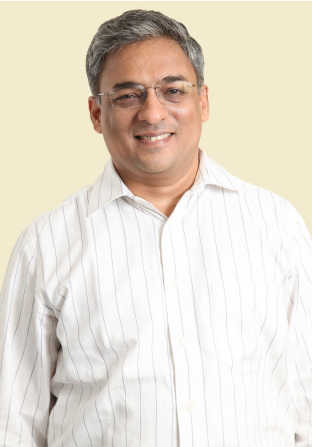 Sridhar Mahadevan was Consultant CFO in a leading Healthcare BPO. He mentors and coaches startups and social enterprises.
Earlier, Sridhar was CFO for Kantar South Asia, heading the finance function for the Insights business. Kantar is a part of the WPP group, world leaders in the media space.
Sridhar has extensive leadership experience across large Indian and multinational companies including Times Group, Eastman Kodak, Wander (a Sandoz group company) and Transelektra Domestic Products (now a Godrej group company). Sridhar is a Chartered Accountant and Company Secretary, and a Certified Independent Director (IOD).